Online services explained
Can't travel? Too busy with work-life commitments? Then Invicta are still here to help. We offer a virtual service where we assess and manage your injury without you leaving your home. All we need is a phone or laptop and a good internet connection!

Why use Invicta
COVID-19 brought all of us many challenges, but we still managed to persevere and see our patients who were in desperate need of a physio. When the nation was locked down, we were still working over the phones and laptops to deliver a gold standard service to patients across the region. Assessing and managing your injury through a screen is therefore not unusual for us and if face-to-face appointments are difficult for you to attend, we offer the next best thing! Ask our team for more information on how to arrange a virtual appointment.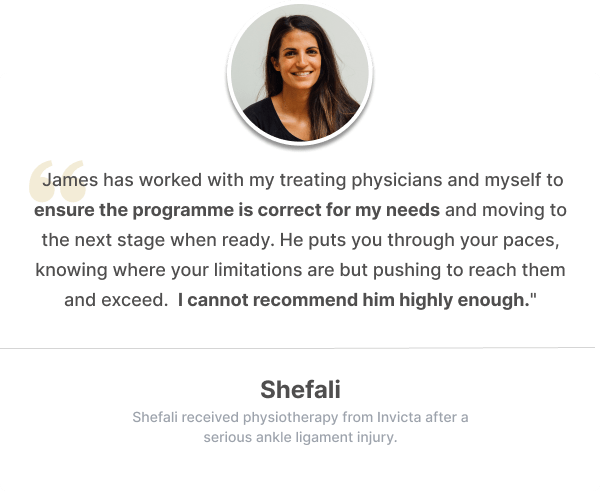 Book now