Post operative care explained
Had a recent surgery with no clarity on when and how you'll get back to your former best? This isn't uncommon. At Invicta, we are experienced in the rehabilitation of injuries that have had surgical intervention. Not only will we liaise with your surgeon we will also be here to direct you every step of the way. From the management of your wound to the restoration of your function, our clinicians are well versed in the management and the recovery timelines following surgery. If that journey back to function looks long and challenging, we offer a post-operative care package that is tailored to your needs. Enquire for more details and we can offer a bespoke package.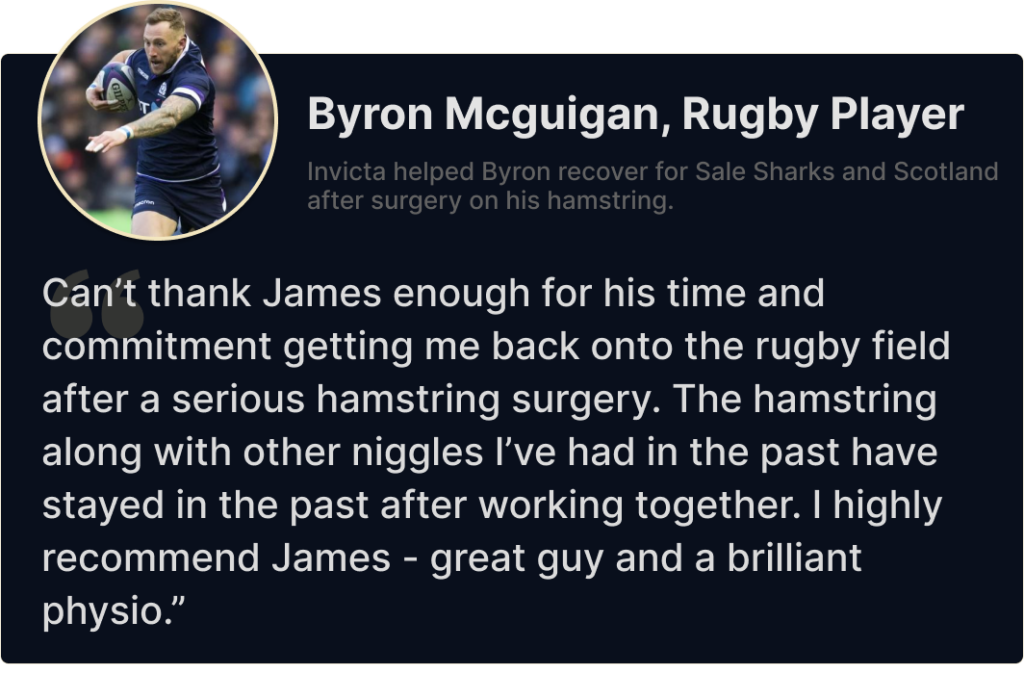 Why use Invicta
Our clinicians have managed patients in NHS in-patient care settings, private practice, and professional sport. You can rest assured Invicta will provide you with the clarity and detail that enhances your care in challenging times. Be Better – with Invicta Health and Performance.
Book now