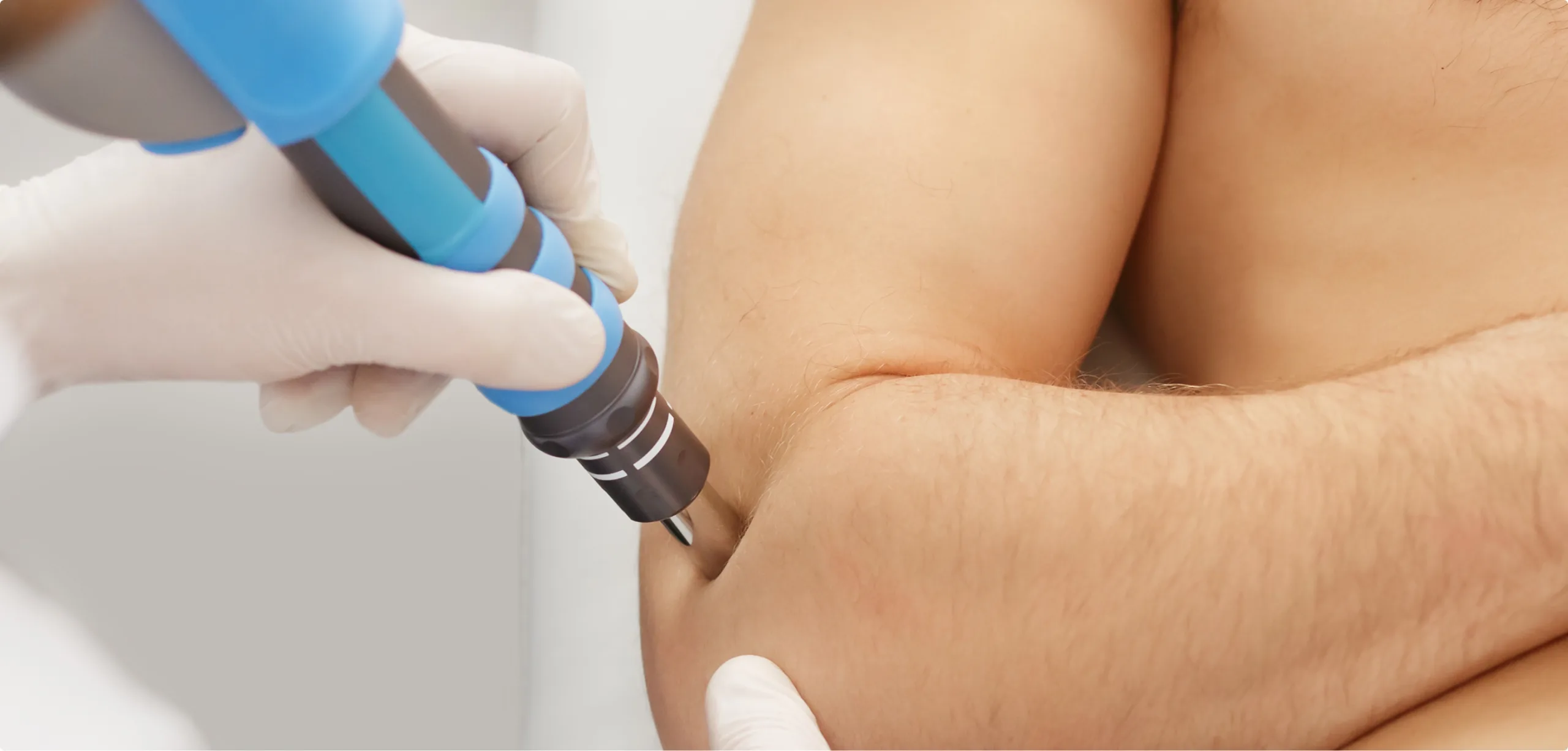 Shockwave Therapy
Shockwave Therapy explained
Shockwave Therapy is widely used in sports medicine clinics across the country and uses mechanical impulses to stimulate tissue regeneration and desensitise pain. Alongside good rehabilitation this can be a really effective adjunct in the management of tendinopathies, bone stress injuries and trigger points.
– Achilles Tendinopathy
– Patella Tendinopathy
– Hamstring Tendinopathy
– Lateral / Medial Epicondylitis (Tennis Elbow / Golfers Elbow)
– Plantar Fasciitis
– Trochanteric / Gluteal Tendinopathy
– Calcific Tendinitis
– Tibial Stress Syndrome
Why use Invicta
Our therapists are highly trained and regularly used shockwave therapy as an evidence-based treatment in the management of specific injuries seen above. You can receive targeted shockwave as part of your management plan by our staff alongside treatment and rehabilitation to get you back performing at your best.
GET IN TOUCH
We would love to hear from you
Complete our contact form or use the contact methods below and we will be in touch as soon as we can.