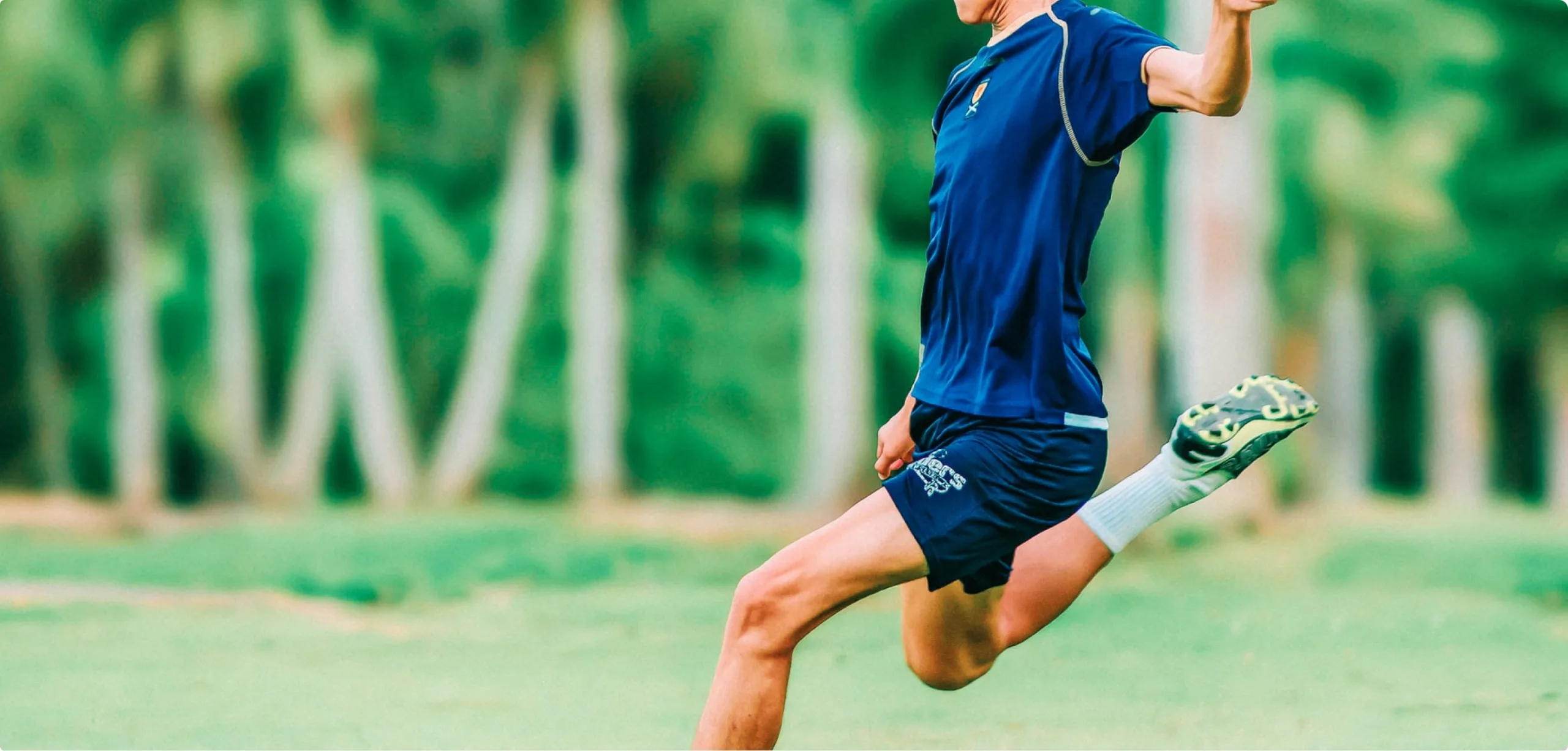 Return to sport
Return to Sport explained
Invicta are specialised in returning athletes or amateurs back to the sport they love. From anything from an ankle sprain to a repaired ACL, we offer elite standard return to play services. Using tailored assessments and objective testing to influence your program, we will deliver every aspect of your rehabilitation and conditioning, from the restoration of your physical qualities, a re-introduction to running and plyometrics, and a return to performance and sporting skills. Whether its 6 days, 6 weeks, or 6 months, we will help plan your return and offer a range of discount packages that best suit your needs. Enquire for more details and we can offer a bespoke package.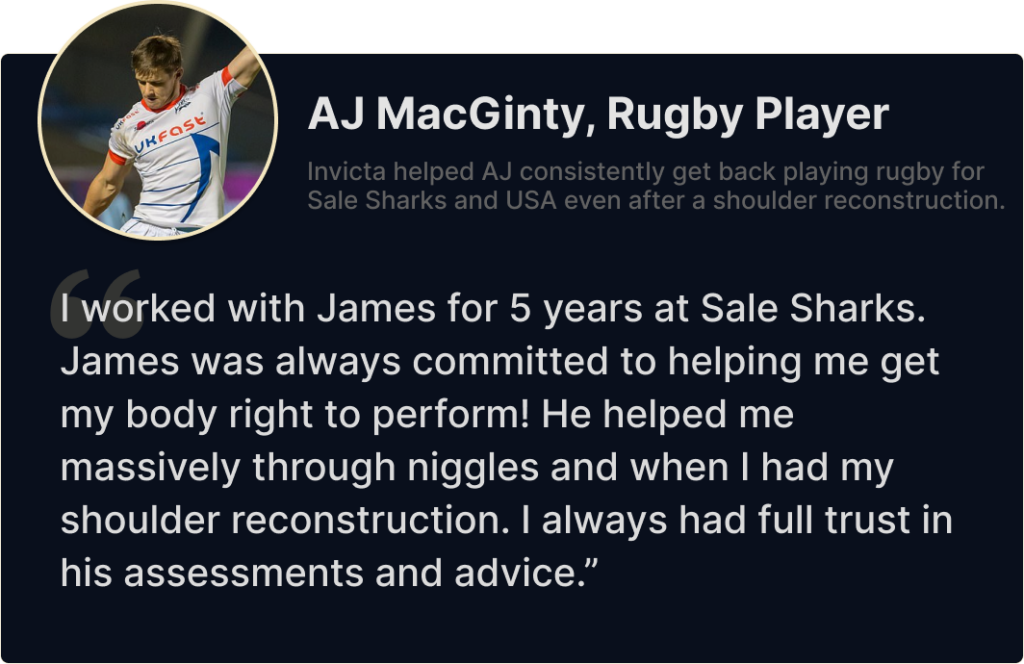 Why use Invicta
Our practitioners have a breadth of experience in elite sport including England Sevens and Under-20s, Sale Sharks, Leeds Rhinos, Yorkshire Carnegie, and Leeds United Academy. Alongside our knowledge of physiotherapy, we combine this with qualifications in 'Strength and Conditioning', using a galvanised approach to return-to-performance that has been tried and tested on elite athletes. We bring that service and experience to every patient we manage, ensuring you receive the best possible care and get back to sport effectively and efficiently!
GET IN TOUCH
We would love to hear from you
Complete our contact form or use the contact methods below and we will be in touch as soon as we can.